Our dock's all aluminum construction and welded-in decking helps make installation easier with less parts to piece together.

An easy to assemble dock for all your summer needs.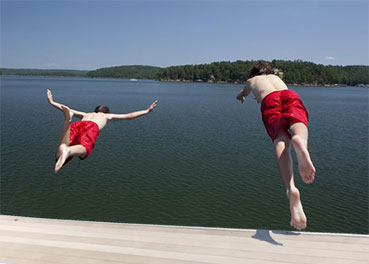 Our aluminum low-maintenance non-skid decking is powder-coated to prevent slips, even when wet.
Whether you're swimming, fishing, or simply relaxing, our docks are a perfect fit.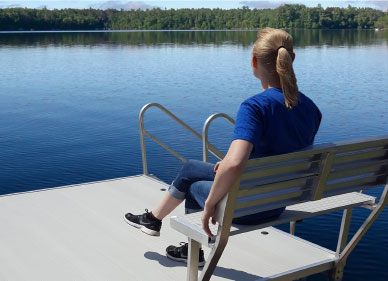 Our docks stay cooler, and are more gentle on your feet, than traditional wood decking.

Our unique design offers best in class stability without the use of chains, and includes crossbraces every two feet for added safety.
You will notice the difference!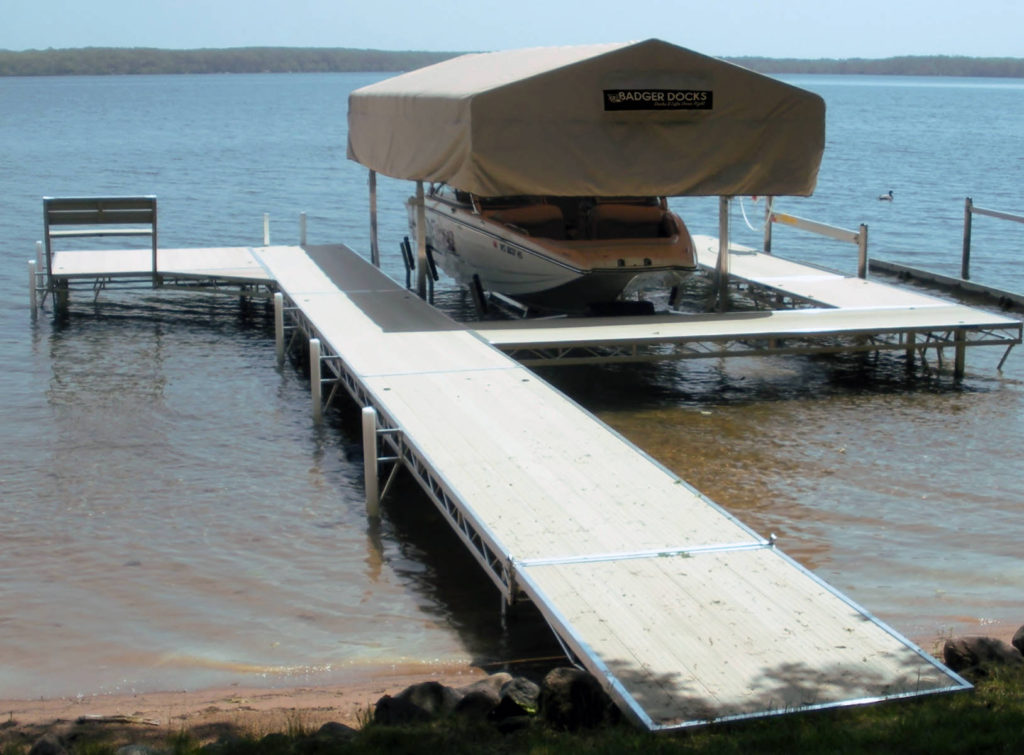 Dock surface height is adjustable from the top, using a 1-1/8″ socket.
All hardware and dock supports are underneath the dock, so there are no through deck support posts to trip over or walk around.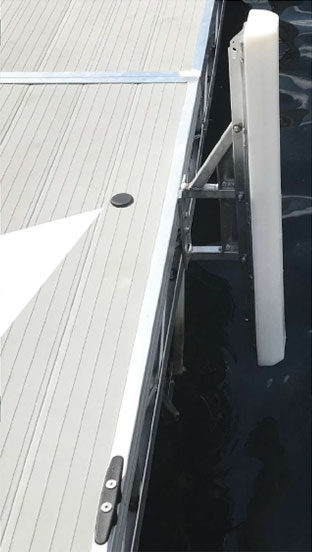 Our decking comes standard in two colors:
Tan                                                                                                     Gray

Custom colors are available upon request.
Decking is welded to the frame so you don't have to worry about loose panels, when installing or removing your dock.

We have a variety of dock sections available for you to mix and match to construct your own personal dock.

Our docks are easy to add onto, whether you're looking to accessorize or add more space.
5 & 6 foot widths are available upon request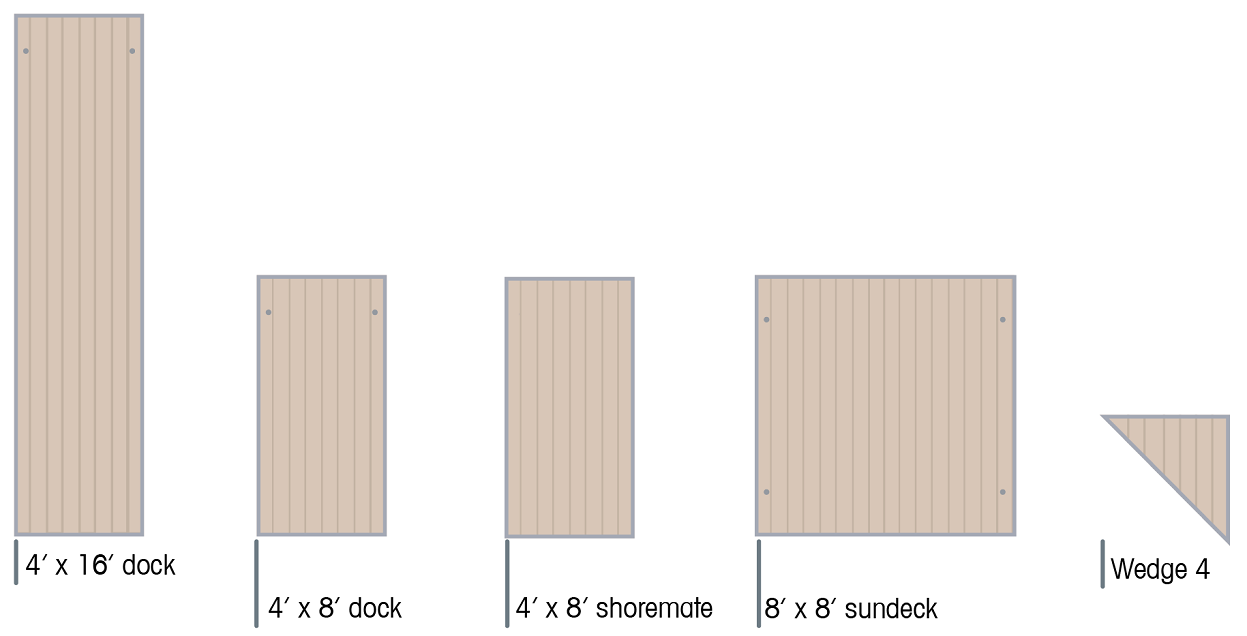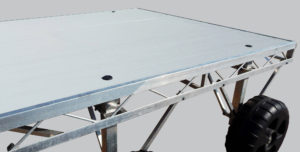 Wheels on your dock helps with mobility during installation and removal.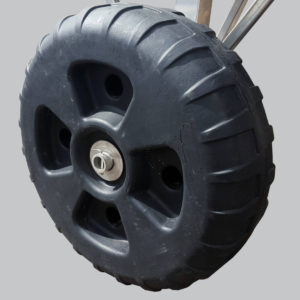 Our large 25″ plastic wheels never go flat and fill with water once submerged, adding more stability to your dock system.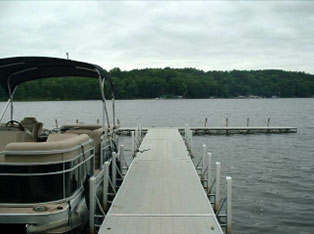 Check out our Badger Dock bumpers, and table and chairs, for a great way to protect and enjoy your dock.