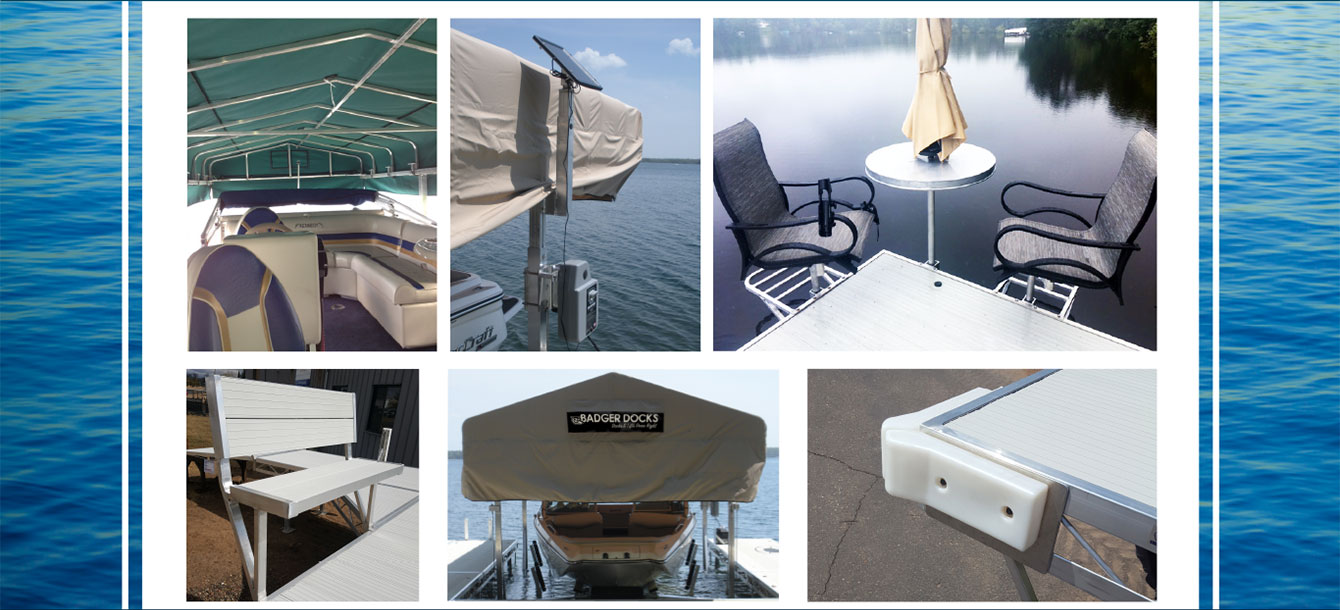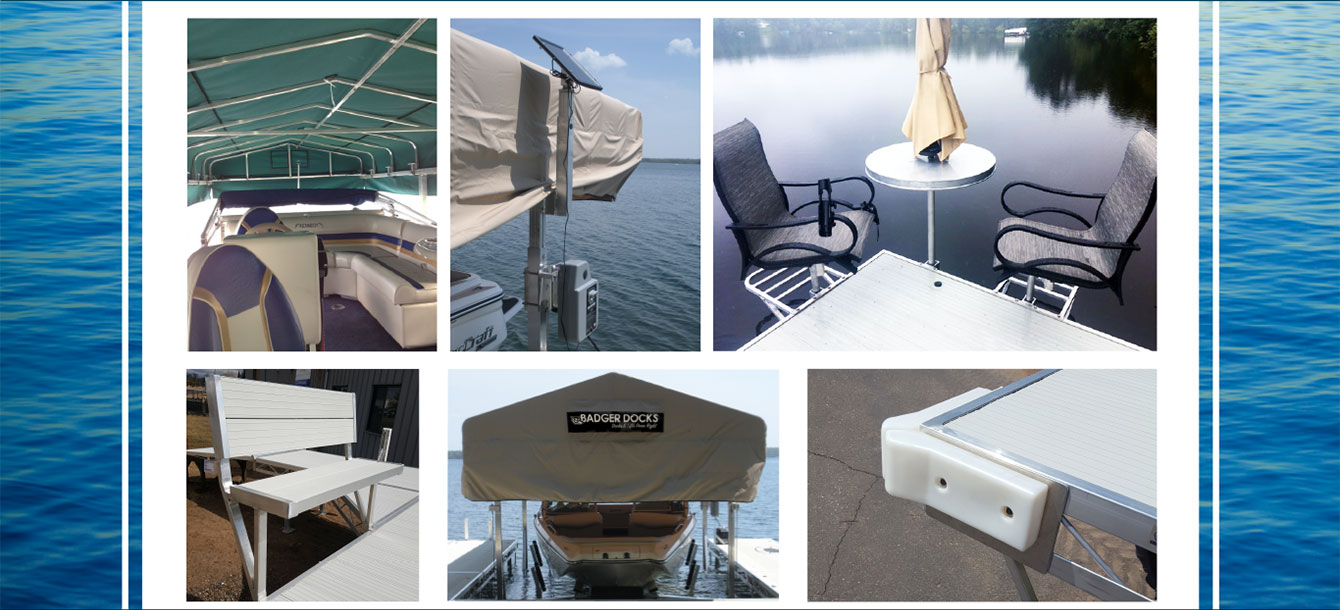 We have a wide variety of accessories that are easily attachable for your dock and/or lift made with quality craftsmanship to ensure durability.
Boat Bumpers
The 36″ vertical design made of a pre-waxed surface, allows smooth movement of a moored boat/pontoon. The purpose of boat bumpers is to keep your watercraft in contact with the bumper, not the dock. Unlike standard rubber bumpers, our vertical design protects your boat throughout wave action. Also available in  12″ corner sets.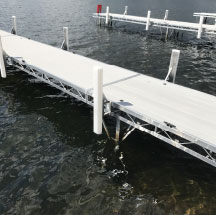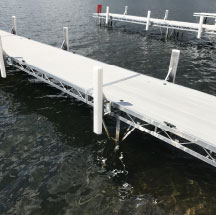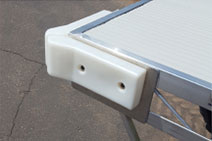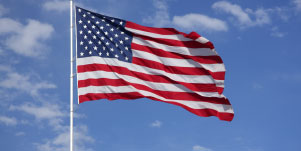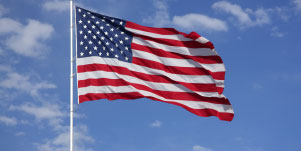 Flag Holder
Fly your colors with a flag holder. Flag pole kit available that includes a flag holder as well as a flag pole.


Adult Swim Ladder
Our 4-step or 6-step swim ladders have sturdy construction and are designed to handle 300 lb. The legs are adjustable to allow for full contact with the lake bottom, providing a solid means for entering/exiting the water.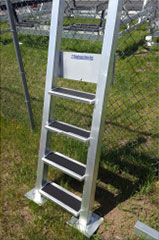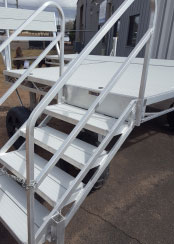 Stairs
Alternatively, in shallow waters, these 4 or 5 step stairs make getting in and out of the water easy. Stairs come with handrails for added safety.


Wheel Kit
Having additional wheels on your dock or lift makes makes it easier to move when putting in or bringing out of storage.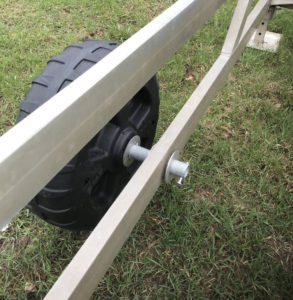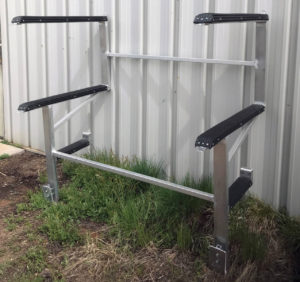 Kayak Holder
Both holder styles allow storage of two kayaks. Bunk-style has access to the kayaks from the dock and requires no drilling. Side-by-side style mounts to the side of the dock and has access to the kayaks at water level.


4′ Bench Seat
Stop, relax, and rest on our sturdy benches. Powder coated aluminum doesn't heat up in the sun, so there is no worry about the seat becoming too hot. Also available with arm rests that include cup holders.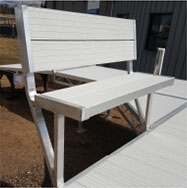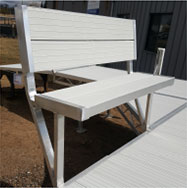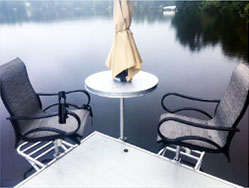 Lounge Chairs with Table
Relax and enjoy the view on our lounge chairs. Extremely stable, so there is no worry about breakage. Includes an umbrella holder on the table to keep the sun out of your eyes.


Canopies
Our canopies are made out of premium weather-resistant material and include blowout ports for additional wind protection. The canopies are secured with easy to manage cinch straps and are exceptionally durable. They range in length from 20-30 feet and have optional canopy lighting available.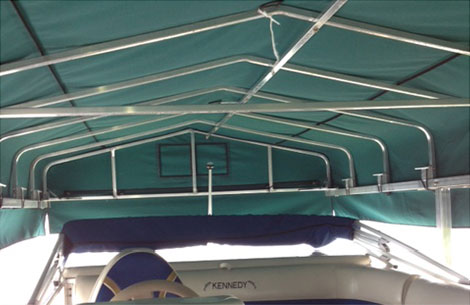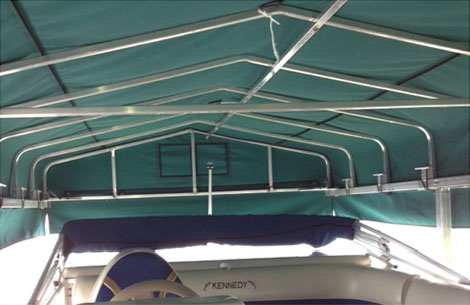 We have many colors to pick from for your new canopy:



Canopies come with a standard 24″ skirt with tower cutouts available for taller crafts. There is an option to add an additional 12″ skirt extension for extra protection.
Storage Decks are available for purchase in large (96″ to 108″) or X-large (110″ to 124″).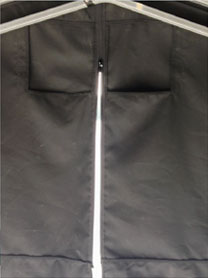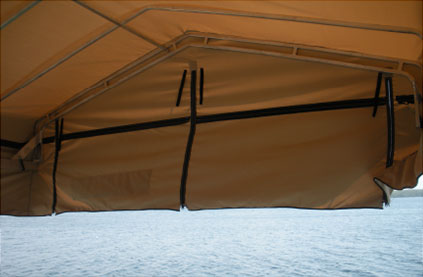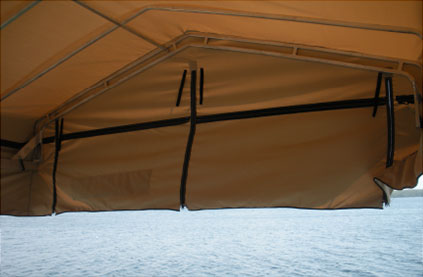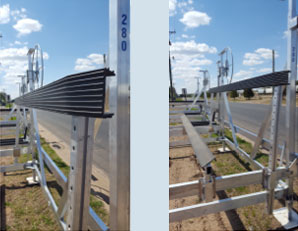 Side bunk guides help get your boat on the right track and prevents damage to both your boat and your lift.
Bow stops help provide a safe resting place for the bow of your boat, helping to prevent scratches.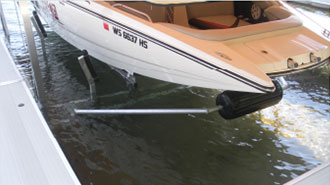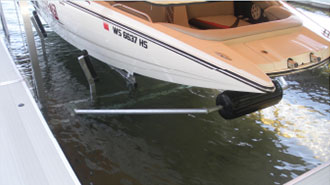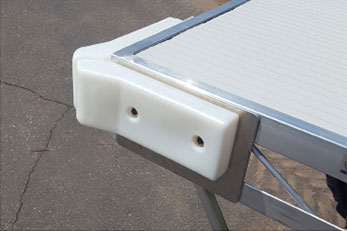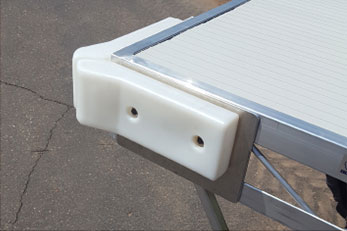 Corner bumpers protect your boat and the lift from unwanted damage.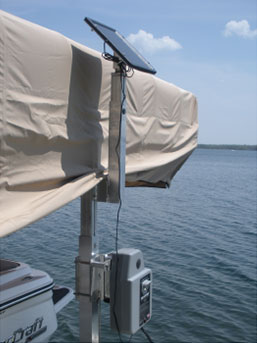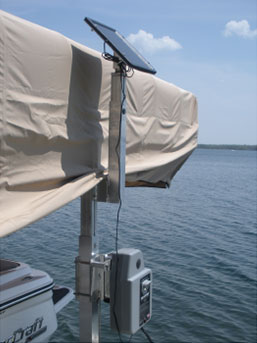 Use alternative energy with our Solar Kit package, complete with a solar panel, a storage battery, and all the necessary parts to hook it up.
Remote fobs are available for automatic lifts.
Motor stops are available to help position your boat on the lift and prevent movement when situated.
Booster steps are available to help you get in and out of the lift safely.
Two types of wheel kits are available to help ease the strain of getting your lift in the water.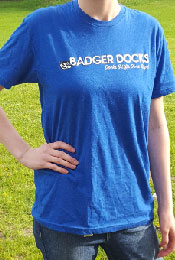 Get yourself one of our Famous "Dock Shirts".  These shirts are constructed out of a very durable and soft fabric, which is a perfect complement to those relaxing days on the water.