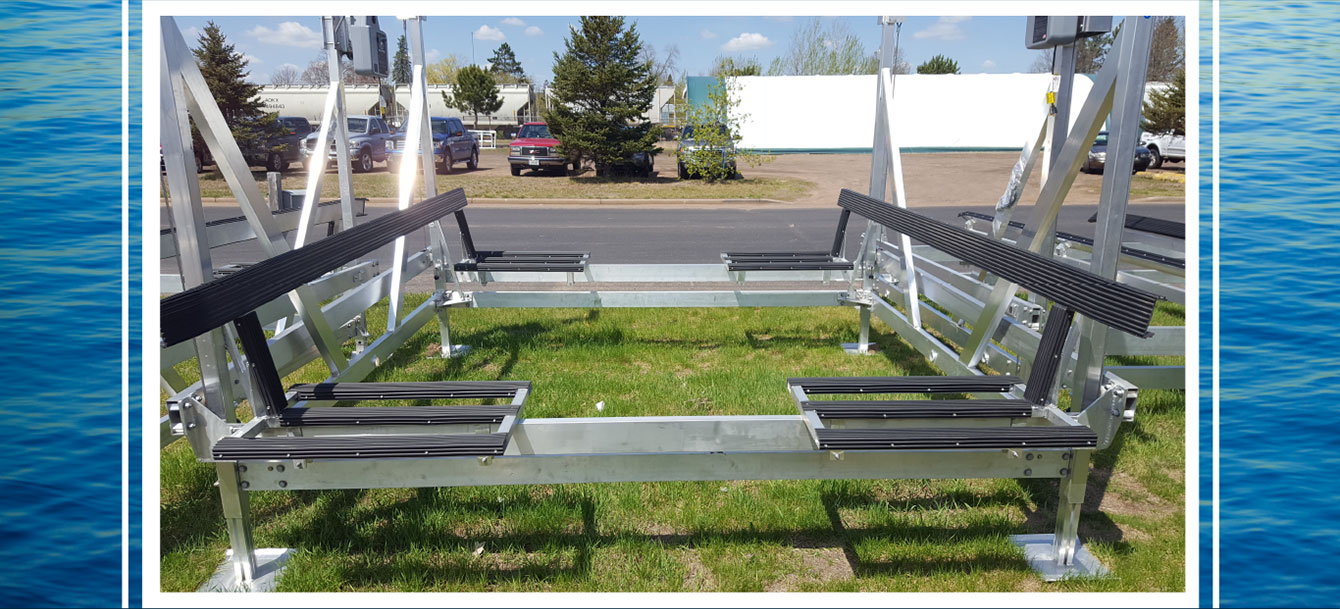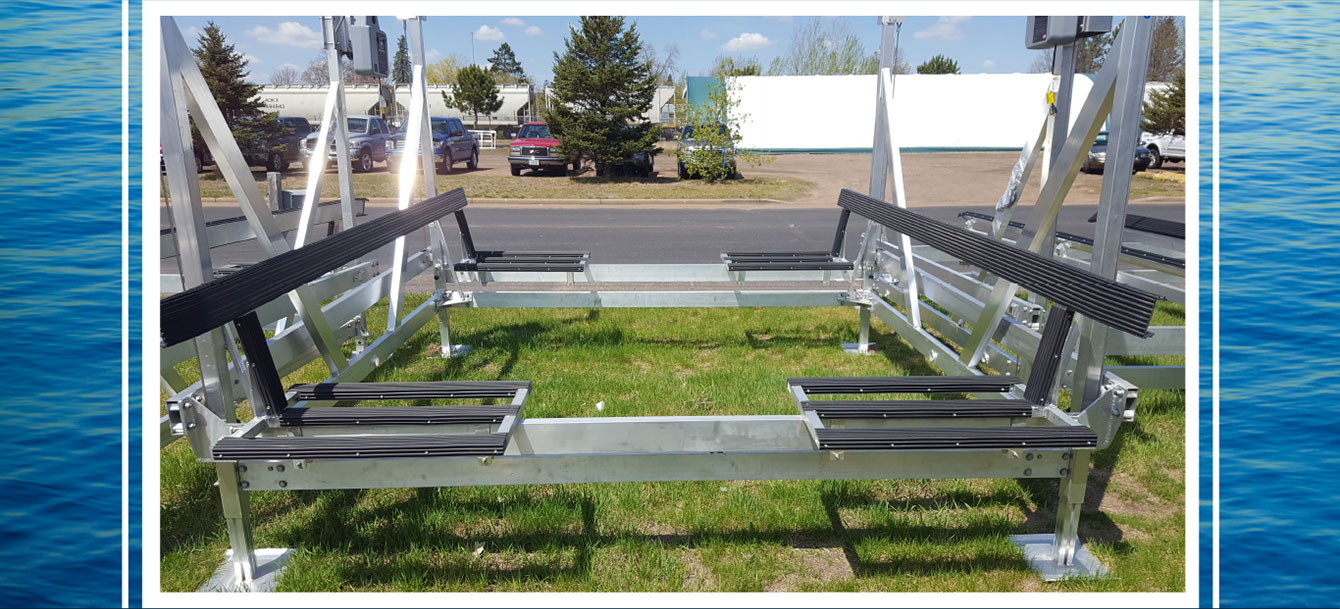 Our lift's all aluminum design allows for increased durability so it will withstand wear and tear for years to come.


We have both manual and automatic lifts to fit your boat perfectly.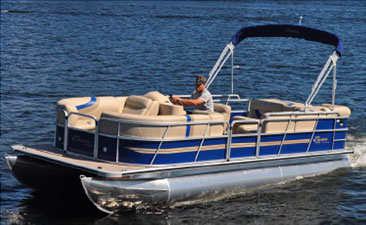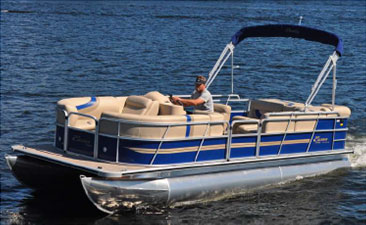 Pontoon lifts can accommodate standard pontoons as well as tri-toons.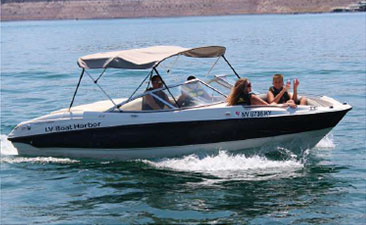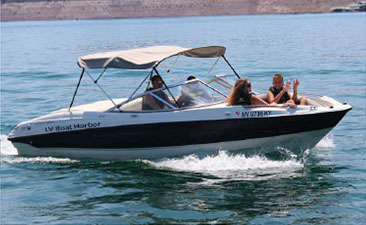 Multiple configurations are available to suit your needs.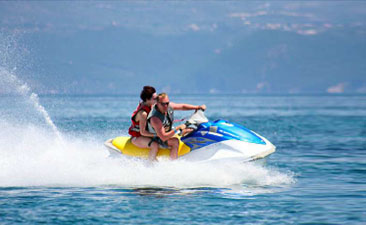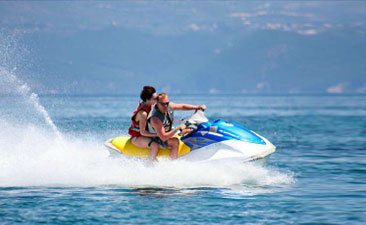 Our Personal Watercraft Lifts can hold up to 1200 lbs and are easy to install.


Lifts over 4000lbs come standard with an AC or DC powered winch system, that includes standard key operation. An optional wireless fob can be added, as well as a solar charging kit for DC models.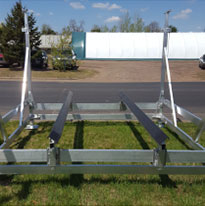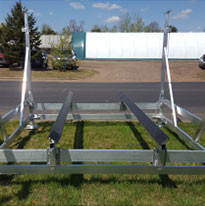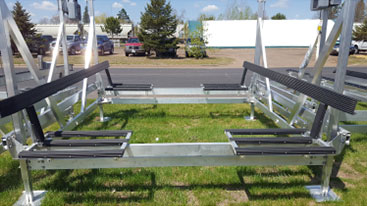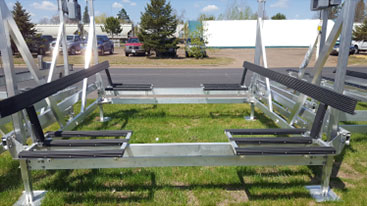 Adjustable full-length boat bunks come included with all boat lifts and act as a guide for docking. A boat lift rail runs along the entire length of the craft and adjusts to the bottom angle of your boat, protecting it from damage.
Badger Vertical Lift design allows for a lift ratio of 1:1, and with the only moving parts being the cable pulleys, they are less likely to breakdown and will last longer.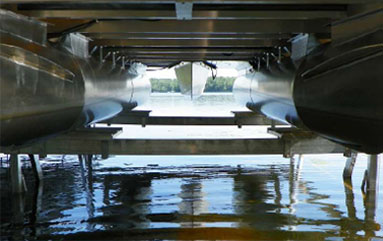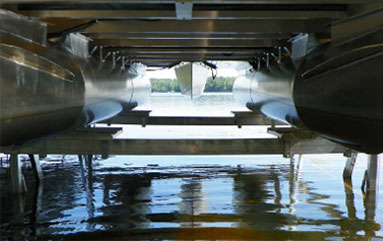 We offer two designs for lifting Pontoon boats:
Pick up from the bottom of the pontoon tubes with a rub rail that runs on the outside of your pontoon for centering the boat on the lift.

Underneath the deck using the pontoon raiser with guides that center the pontoon onto the lift.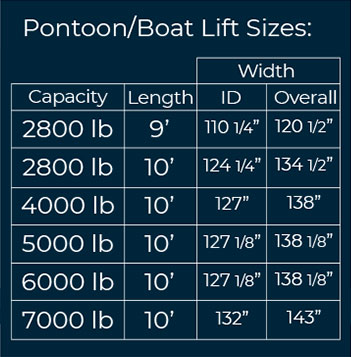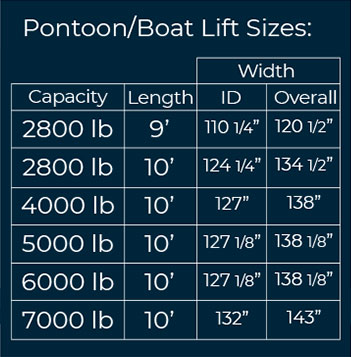 Our PWC Lifts can hold up to 1200 lbs and have a 65″ inner dimension.
Our lifts feature a vertical design with double bunks that are big enough to accommodate 3-seater PWCs.
Custom sizes may be available upon request.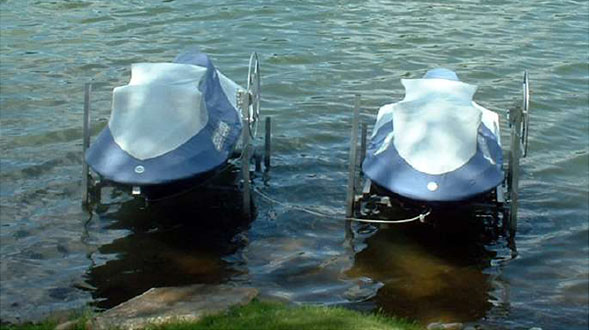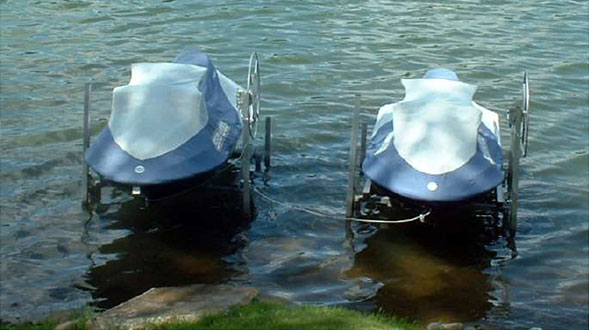 Our lifts come with a variety of accessories, from extra protectors to solar charging kits.
Wheel Kits are available to aid in taking your lift in and out of the water, these kits are easy to install and operate.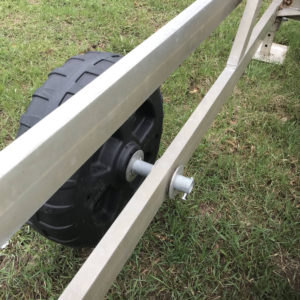 Our most popular accessory is a canopy to protect your lift and boat from the weather. The canopies come in a variety of colors to choose from, and are easy to install.